Birkhead Wilderness Route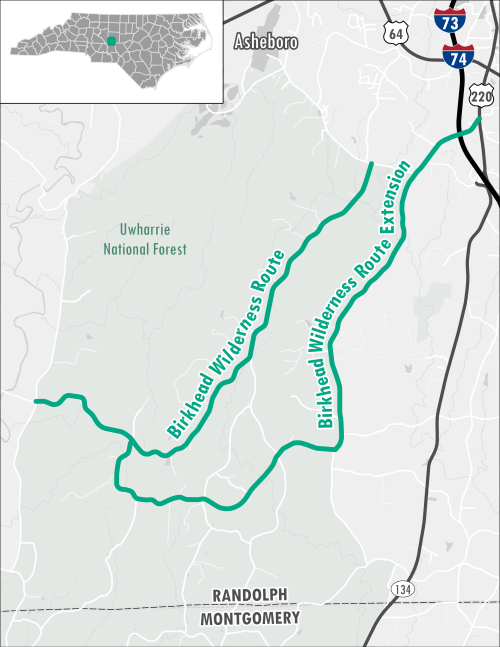 This byway journeys begins just outside of Asheboro (Randolph County) at the intersection of Hopewell Friends Road and High Pine Church Road.  The route follows High Pine Church Road for 9.5 miles through the Uwharrie National Forest. Travelers along this route will experience a remote trip through a mix of hardwood forest, open pastureland, and rock outcrops.  Travelers will also find access to several hiking trails throughout the Birkhead Wilderness.
There is an extension to this route that begins in the community of Ulah at the intersection of US-220 Business and Pisgah Covered Bridge Road.  The extension follows Pisgah Covered Bridge Road through the the Uwharrie National Forest for 12.5 miles and loops back up to High Pine Church Road.  Travelers along this route will have a chance to explore the historic Pisgah Covered Bridge.
---
County:
Randolph
Distance:
9.5 Miles (Route)
12.5 Miles (Extension)
Time:
12 Minutes (Route)
17 Minutes (Extension)