Most dog owners know the feeling of spelling out the forbidden word around their pet. We spell out w-a-l-k for if the forbidden word is spoke, chaos ensues and does not fade until that dog gets their well-deserved walk. However, sometimes going on a walk can be mundane, whether it be after a long day of work or on a day where it's hard to have the motivation to go outside. Often, when I have days like this, I go out of my way to look for a fun trail to go on. One that is perfect for a w-a-l-k. Finding these trails can quickly turn a dog walk from a chore to the best part of your day – one that you get to spend with your best friend. Below is a list of trails that are pet friendly in the NC Triad's 12 counties – all surefire ways to make every w-a-l-k count!
---
1. Guilford County – Bill Faver Lakeshore Trail (accessible at the Piedmont Environmental Center)
This trail is in the High Point area of Guilford County and is welcoming to dogs as long as they are leashed. Rates as an easier trail and is 1.8 miles of natural surface trail through the hardwood and pine forest. Enjoy the beautiful scenery of High Point Lake and make sure to bring binoculars as this is a popular place for bird watching.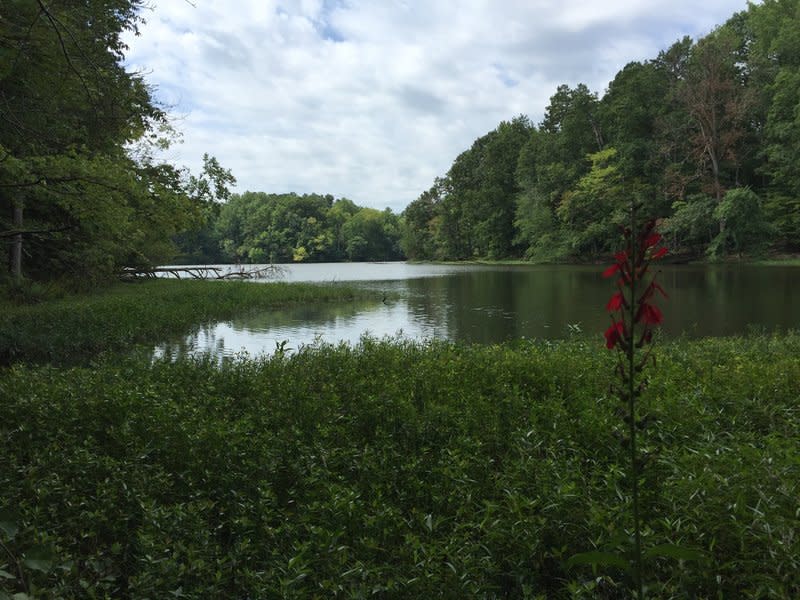 2. Forsyth County - Tanglewoof Park at Tanglewood Park
The ever popular Tanglewood Park in Clemmons is always a great option when it comes to taking your dog on a w-a-l-k. With all of the activities for you and your pup to do in a 2.35-acre dog park it's difficult to say no to taking a trip to Tanglewood. The park has water fountains for people and four-legged friends and is free to the public.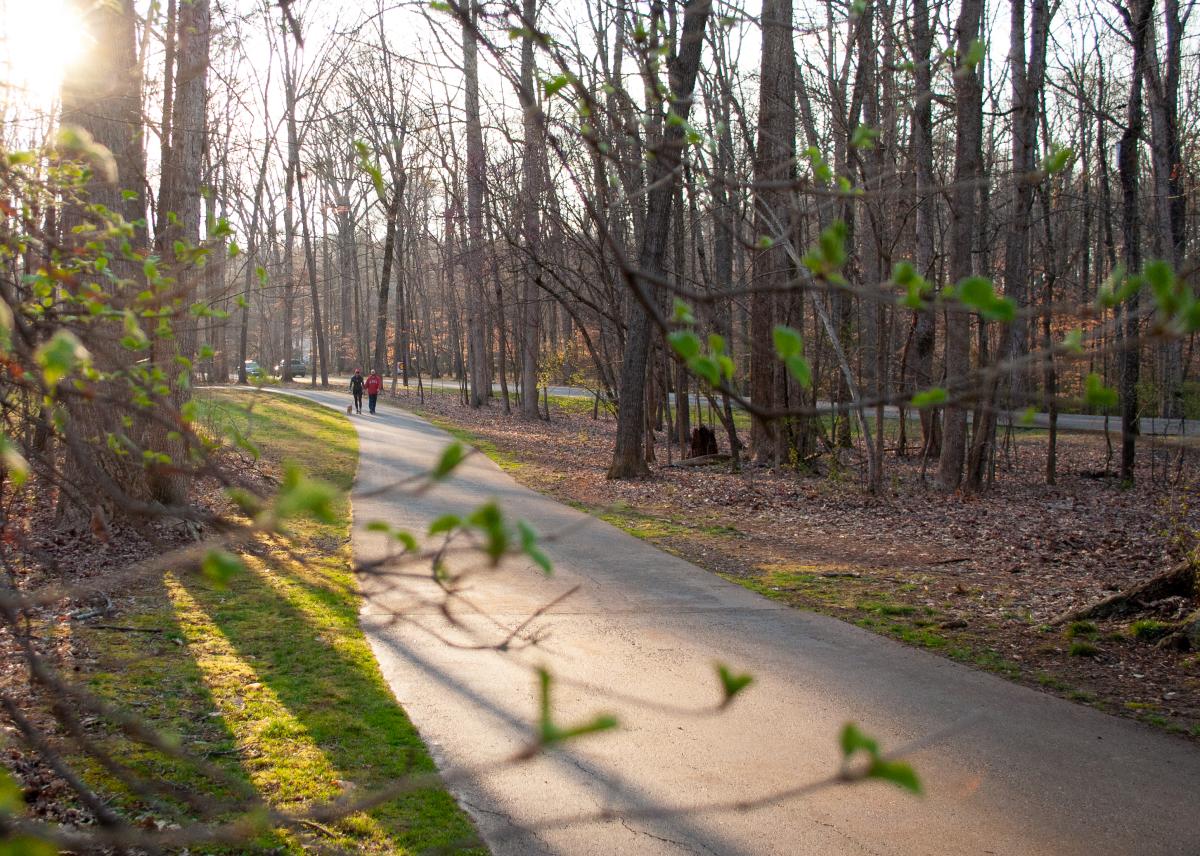 3. Stokes County - Lower Cascades Trail 
This is a great trail to help you and your pup beat the heat. The Lower Cascades Trail in Hanging Rock State Park is a 0.4-mile trail with a waterfall that meets you at the end. Take in a view of Cascades Creek and/or take a dip in the cool water.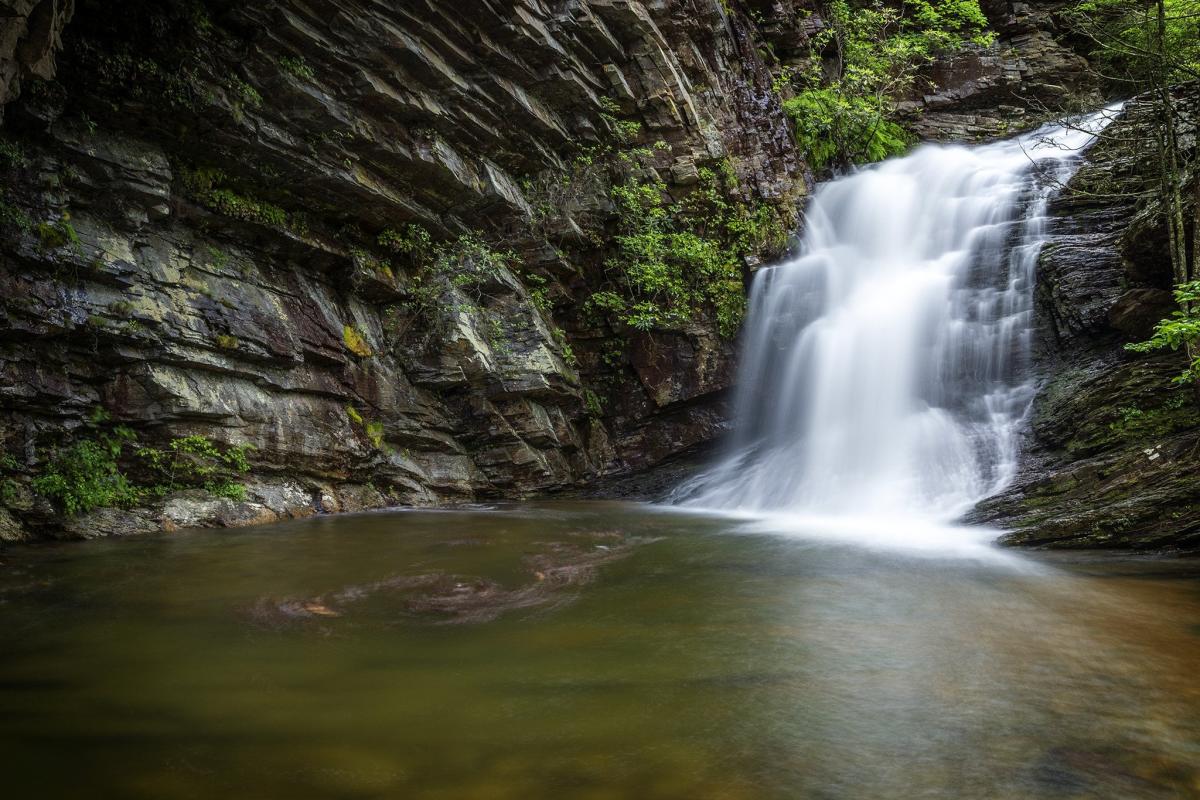 4. Alamance County - Beth Schmidt Park
If you find yourself near Elon, then it's a must to visit Beth Schmidt Park with your pup. Not only is there more than a mile worth of trails but there is also a K-9 corner where dogs can run free and get rid of energy so they can sleep well at night.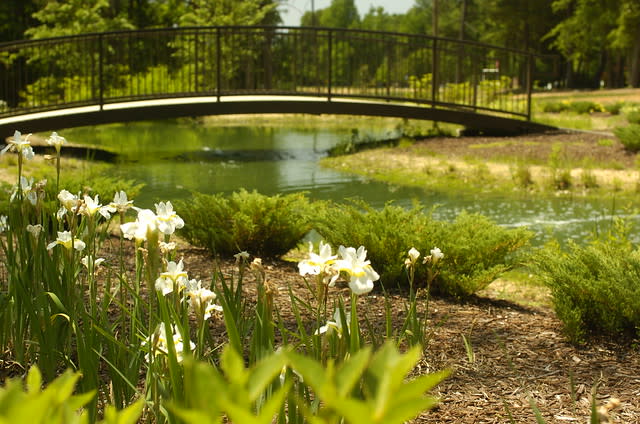 5. Surry County - Ararat River Greenway Trail
This greenway has it all, from restrooms (always important) to kayak launch spots. All this being on a paved greenway trail that is 2.2 miles long along a restored section of the Ararat River.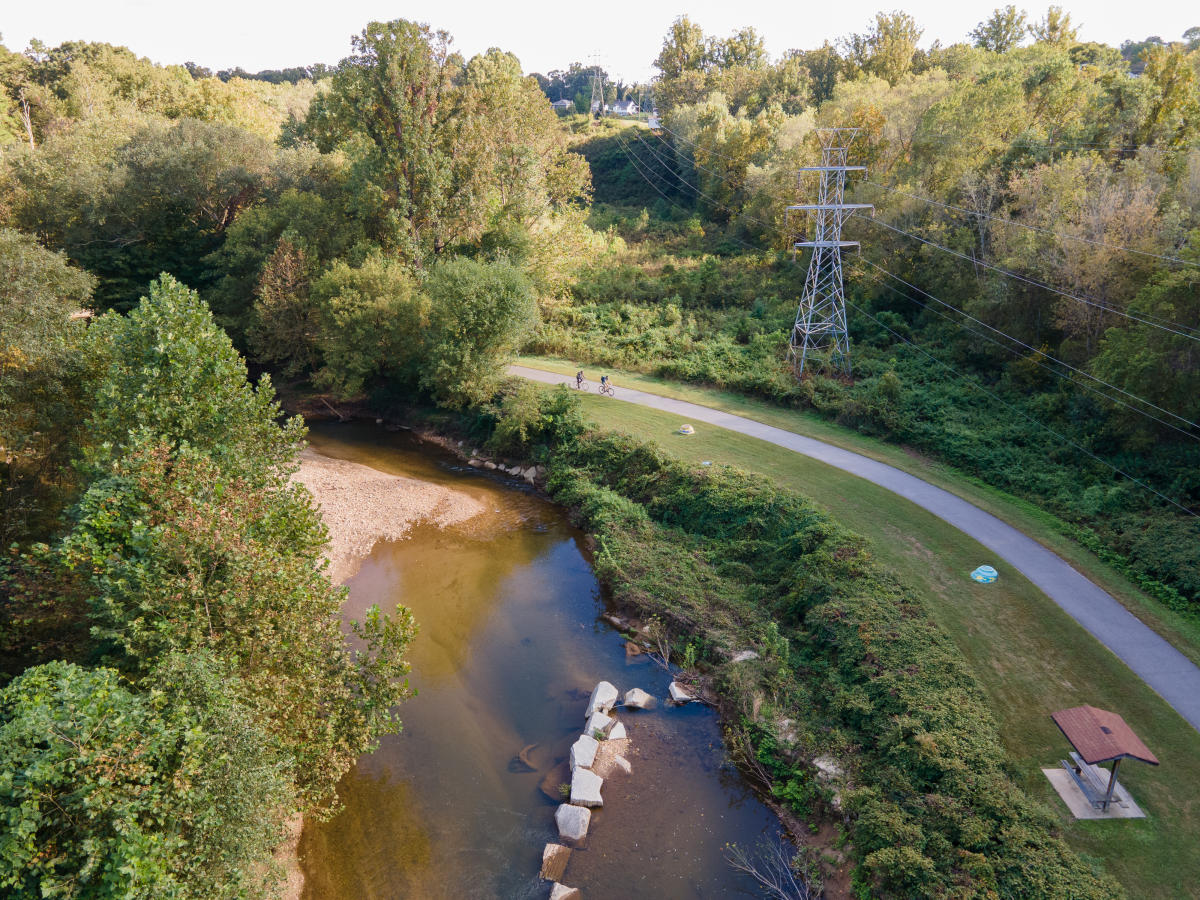 6. Rockingham County - Matrimony Creek Trail
Whether you live in Eden, N.C., or you're just visiting, Matrimony Creek Trail is a must. Stretching 1 mile with low difficulty, this nature trail along Matrimony Creek is absolutely beautiful and is pet friendly.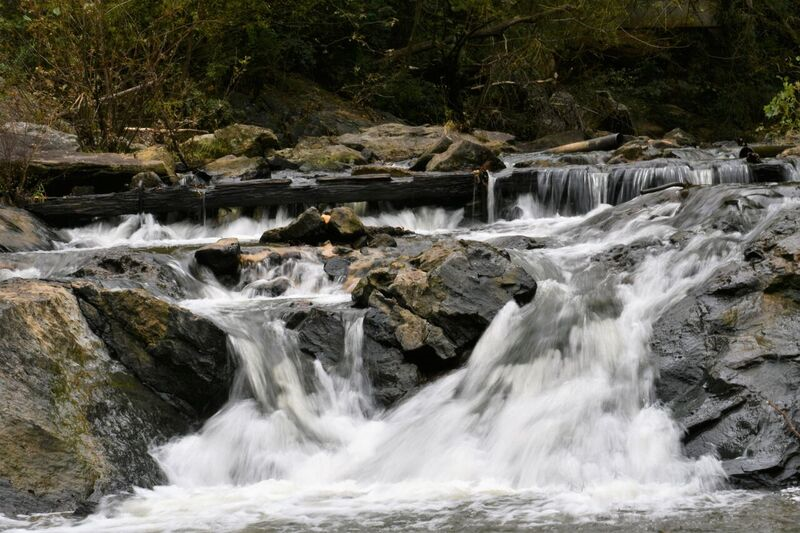 7. Randolph County - Creekside Park
Perfect for the whole family, humans included. Creekside Park has a wide range of offerings including an 18-hole disc golf course, basketball courts, and a one-acre "Barkdale" dog park. Located in Archdale, N.C., this is a park that is worth the travel time.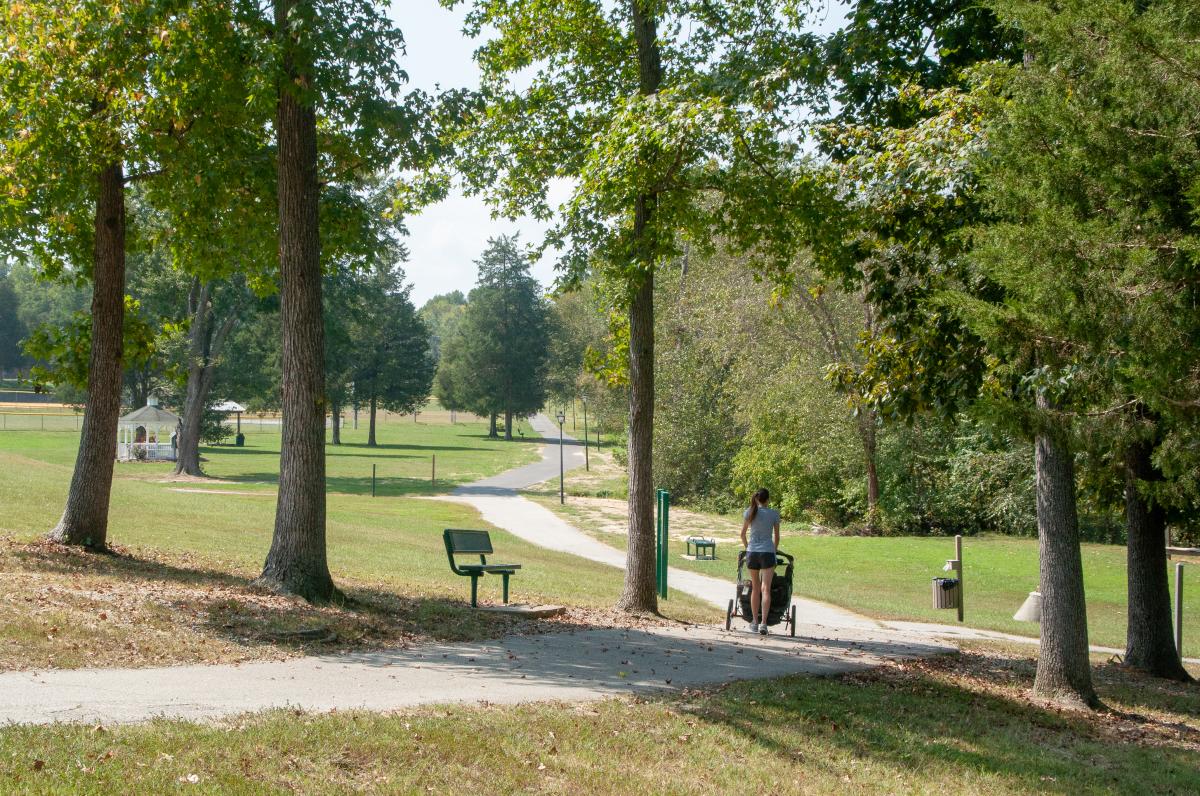 8. Montgomery County - Denson's Creek Trail
That's right, a National Forest in the Triad. At Denson's Creek Trail you'll be able to hike in the Uwharrie National Forest with your pup on your choice of a 1-mile loop as well as a 2.2-mile loop. Find this trail behind the Uwharrie National Forest office on Biscoe Road, 2 miles east of Troy. Benches are spaced throughout for rest and observation as you make your way through a mature forest of mixed pine and hardwoods.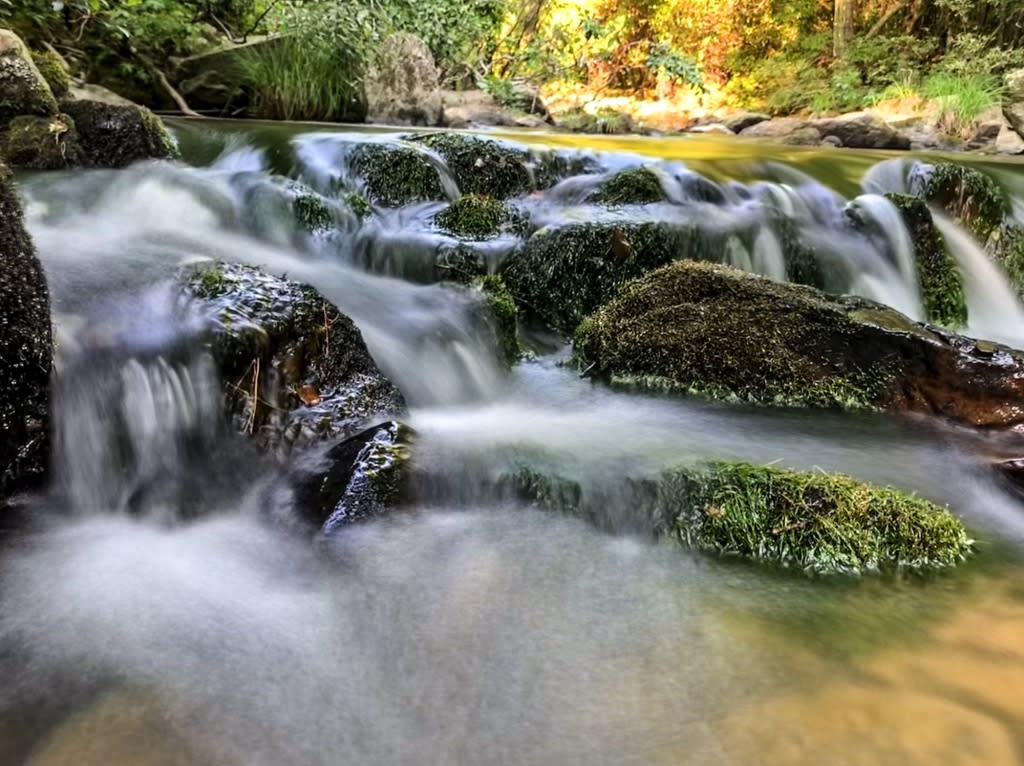 9. Davie County - Davie County Community Park
With a little pup-prep work, you and your pet can be in for a day full of outdoor activity. This community park has a dog park for small dogs (under 25 pounds) and those over 25 pounds, each accessible to those who have applied and paid entry fees. While you're there, you can take advantage of a number of different recreation amenities: full turf field and walking track, a board walk through a wooded area, and a splashpad. Check out the map layout to see everything that is available.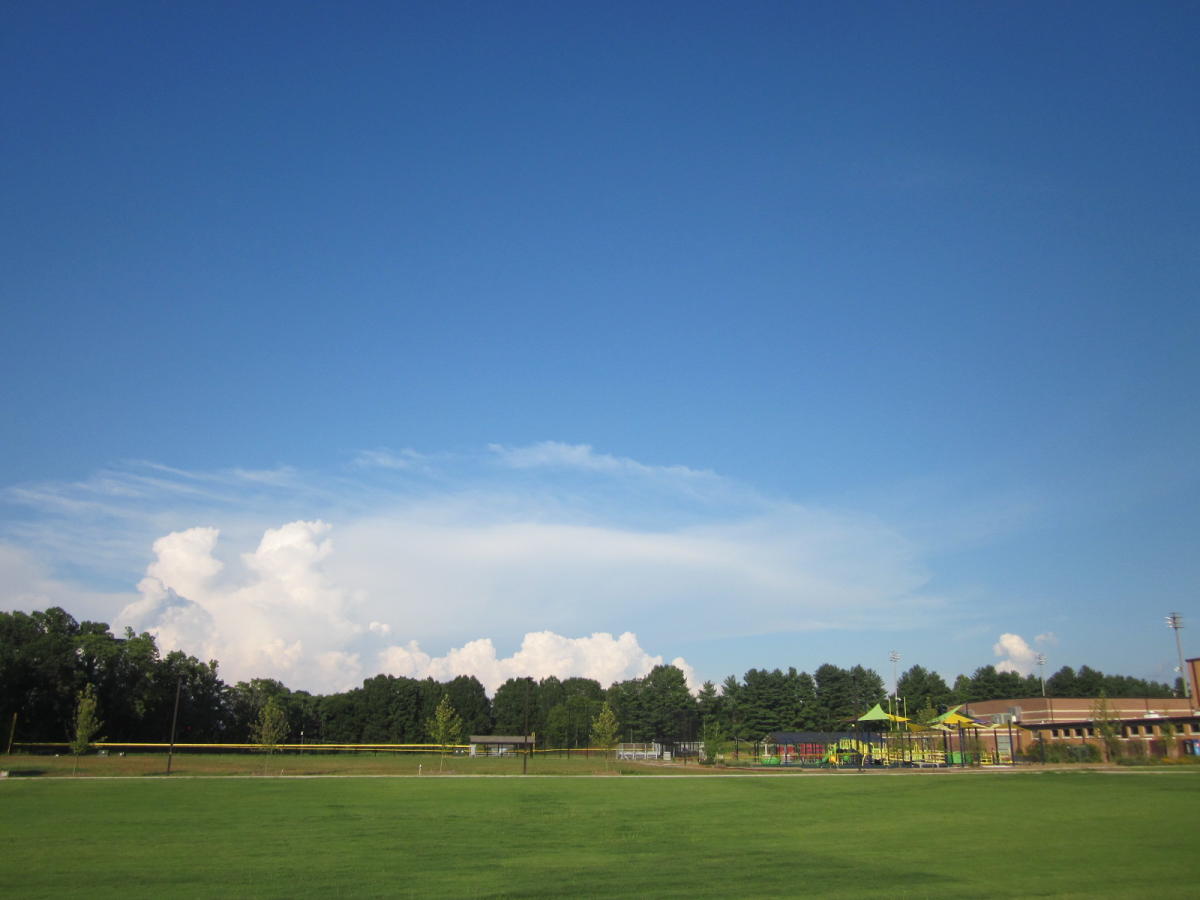 10. Yadkin County - Yadkin Memorial Park
Yet again, another park in the NC Triad with everything a nature lover could ever need. At Yadkin Memorial Park there are multiple trails that are pet-friendly, along with a one-stop shop of sorts in the office at Lake Hampton. While you're visiting with your four-legged friend, you can hit up the office that carries fishing supplies, disc golf discs, bait and snacks and drinks.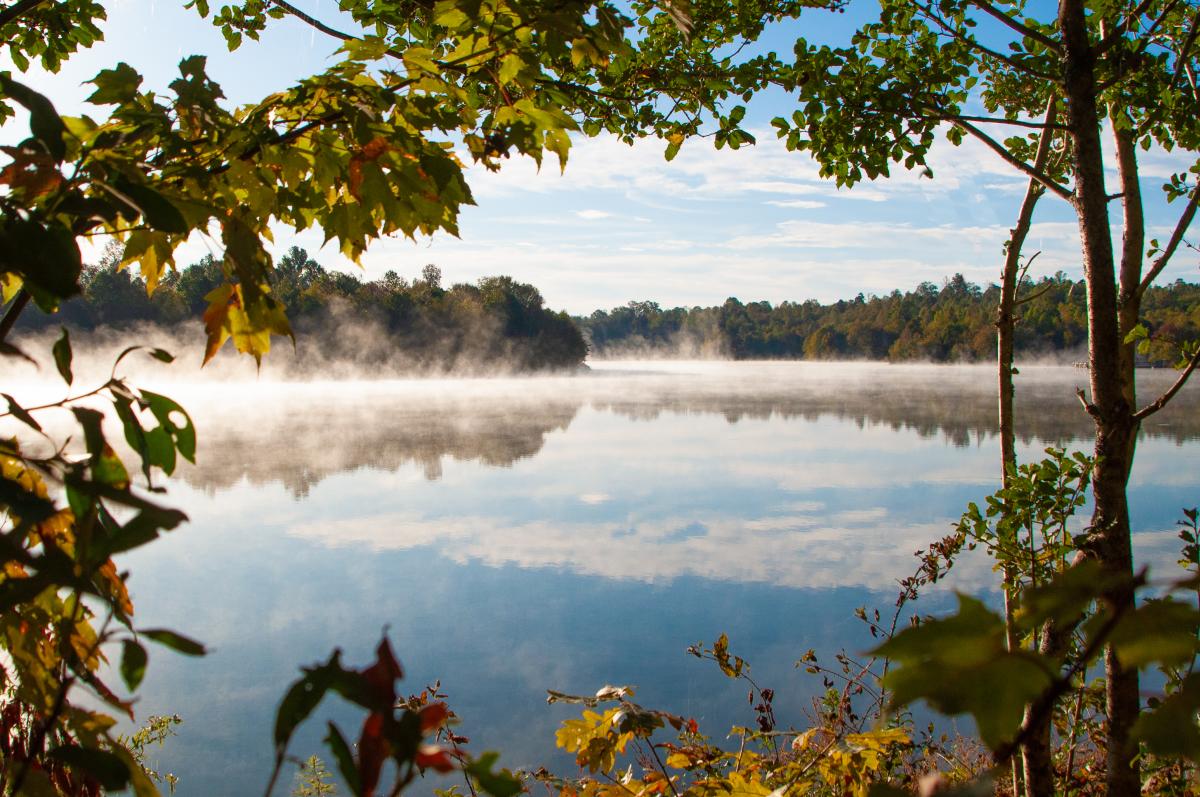 11. Caswell County - Sunline Trail
Not only is this trail pet-friendly, there is also access to the Caswell County Animal Protection Society. Perfect for dog owners or dog owners to be.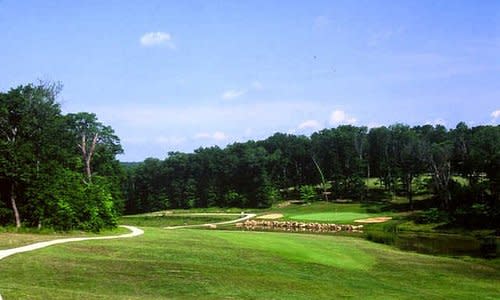 12. Davidson County - Boone's Cave Park
Are you a history buff? If so, take your fluffy friend to Boone's Cave Park where you can explore the area that Daniel Boone once lived in. Forty-six acres of the park are a Natural Heritage Site and the full 100 acres offers hiking trails through a mix of hardwoods.